The dinner is over. The food has been put away. The house is quiet again.

My life has returned to its state of everyday chaos.

Today I have given thanks for my maddening, loving and supportive family and my quirky, interesting friends.

I've said a prayer of thanksgiving for my life and my health, for the many blessings I have received and for my country, even as we strive to make it "a more perfect union."

I try to show gratitude every day: for the people who inspire me, in the work that challenges me and through the faith that uplifts my soul.

And as I run through my list of blessings, one more thing comes to mind.

I am so very thankful for Clay Aiken's hands.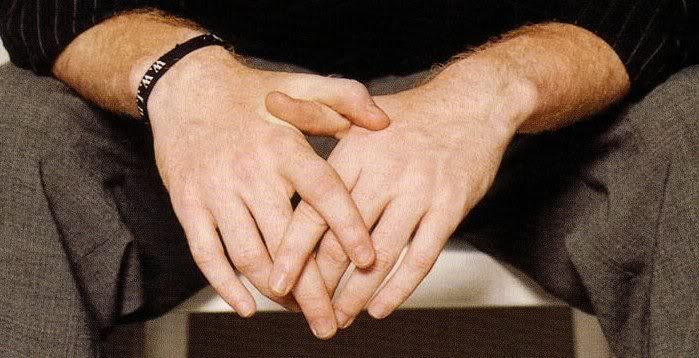 It is now nearly four years since Clay was first seen on television and, as he sung
"Always and Forever"
, he moved his hands to underscore the words. First (and always) I was thankful for Clay's voice, but I'm glad for all the times when he uses his hands and I catch a glimpse of the aspects of his personality.
As I considered four years of memories, again and again I remembered images of Clay's marvelously expressive hands.

Just six months after Clay hit the national stage, he was featured on the cover of Rolling Stone. His "sinner and saint" pose included a windblown shirt and a hand crowned with a WWJD bracelet, a reminder of his faith while he was far from home.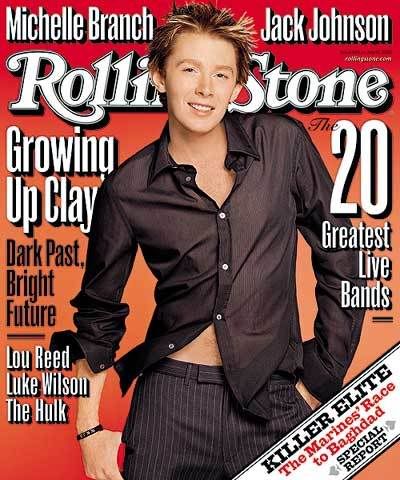 In September, Clive Davis, the head of RCA Records, placed a plaque in Clay's hands, representing two million albums shipped for Clay's debut album Measure of a Man.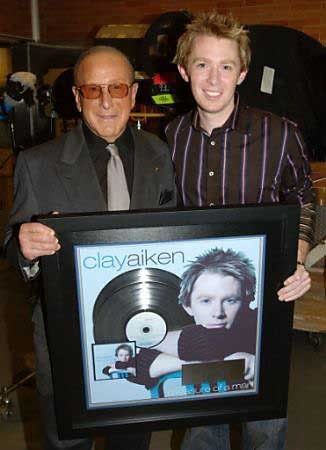 A few weeks later, Clay's hands reached out to accept the Fans Choice Award at the American Music Awards.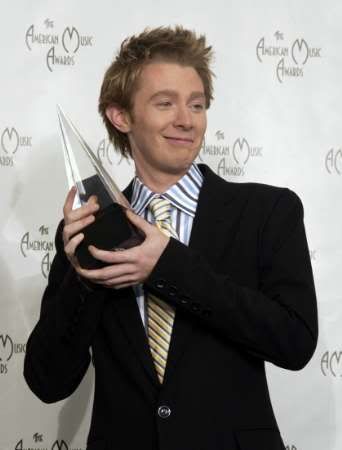 There is another side to this story.

Clay's hands have been in some dark, dirty, dangerous places.

His hands have offered comfort in war-torn Northern Uganda, where children walk away from their homes each night to safe haven in the city, escaping the danger of kidnap or death at the hands of the rebels who lurk in the darkness.




Clay's hands have gotten dirty, planting trees with Best Buddies, painting with school kids on Youth Service Day and playing games with children of all abilities at the inclusive summer camps organized by his Bubel/Aiken Foundation.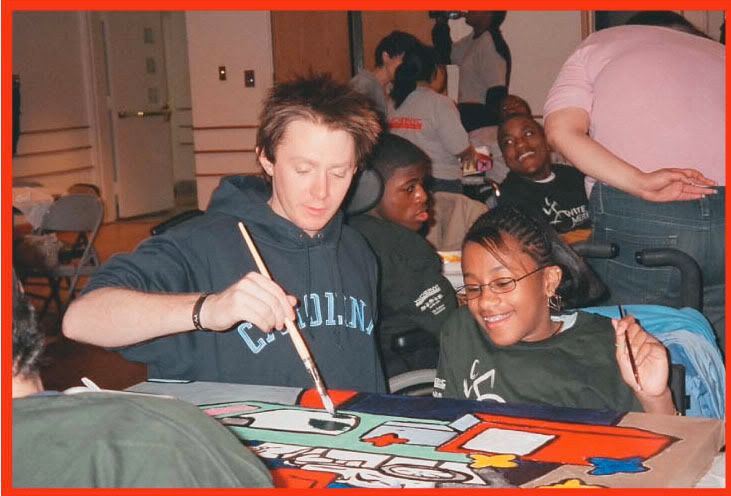 And on a beach in Banda Aceh, Indonesia, just a few feet from an ocean that swallowed a quarter million people, Clay used his hands to play and sing with children who lost their families, their homes and their schools.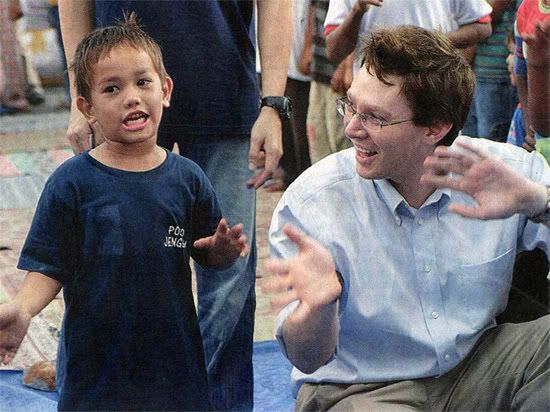 Some of my favorite times of seeing Clay use his hands are when he uses them in song.

Songs where he expresses tenderness.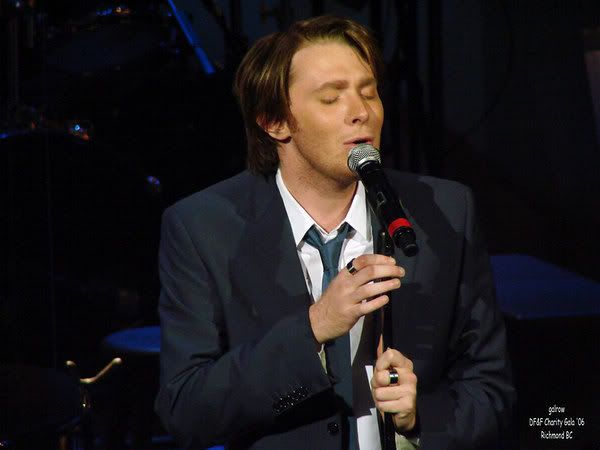 Songs where he expresses faith.




Songs when he rocks out, with three rings on his hands.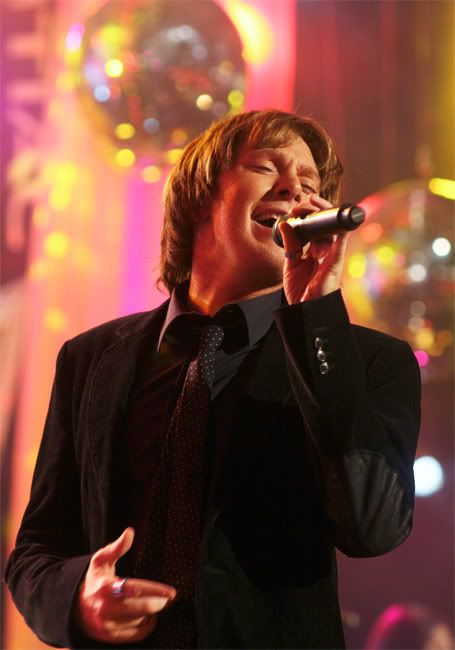 So what happened when Clay was interviewed by Tyra Banks, a woman as beautiful on the inside as she is on the outside?

Clay talked about music and home and soul food, and he made Tyra laugh. He turned the tables and interviewed her and he listened with real interest. He sang "A Thousand Days" from his new album A Thousand Different Ways. And used his hands playfully and flirtatiously, and had a good deal of fun.




Clay shouldn't be blamed for getting a little touchy feely.

After all, Tyra started it.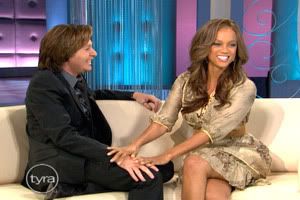 Lord knows Clay is not perfect --- no, not even close --- but he certainly makes an effort to make a difference, through his music and his life. On Thanksgiving Day and always, I am grateful that Clay Aiken has used his hands to reach out and touch the world, with joy, with love, with humor and with unmatched artistry.

Hmm… maybe that's why he won't sing "Touch."'

Knowing that some things are better experienced than described, he probably thinks it would be redundant.

Thanks to galrow and Invisible926 for their photographs, and to Fountaindawg for the inspiration for this blog.

###

Please check out Kelly Ripa...you're a foolish foolish woman for a first-hand account of the real Clay during the Regis & Kelly taping.



Technorati tags: Clay Aiken, Thanksgiving, Rolling Stone, Measure of a Man, Fans Choice Award, American Music Awards, Uganda, Bubel/Aiken Foundation, inclusion, UNICEF, Banda Aceh, Indonesia, Best Buddies, YMCA, Tyra Banks, Pop Music, A Thousand Days, A Thousand Different Ways
Tweet